RK Photobooths
Photo Booths · Pike Road, AL
RK Photobooths is a wedding photo booth service based in Pike Road, Alabama. This company provides an open-air photo...Read more booth for wedding events to provide a fun and entertaining experience for your guests. All photo booth templates are customizable, capable of bearing your name or the name of your...... (Photo Booths Pike Road)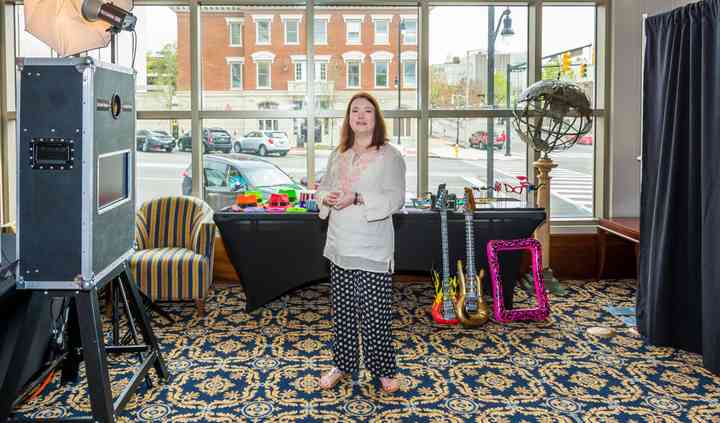 Photo Booths- Mac The Camera Guy
· Photo Booths · Montgomery, AL
Our Photo Booth is a state of the art computerized booth. Our Booth enclosure is quality all the way. We offer...Read more performance velour drapes on an sturdy professional aluminum frame. The drapes are inherently flame resistant. (we have certification in hand so no trouble with fire marshal) . Our Photo...... (Photo Booths Montgomery)
Illume Photobooth Co.
Photo Booths · Montgomery, AL
Illume Photobooth Company offers a modern open-air photo booth that comes fully equipped with social media integration,...Read more the highest quality photos and prints, and awesome backdrops to match any event! Our photo booth rentals are guaranteed to bring your event to the next level! Book us for any of...... (Photo Booths Montgomery)
Wedding photo booths add a fun, whimsical touch to your big day. These wedding photo booths in Montgomery combine a unique activity with a keepsake favor, and they're always a major hit with guests....Read more There are several types of wedding photo booths to choose from, so be sure to do your research before booking a wedding photo booth company for your reception.
Local Photo Booths in Montgomery