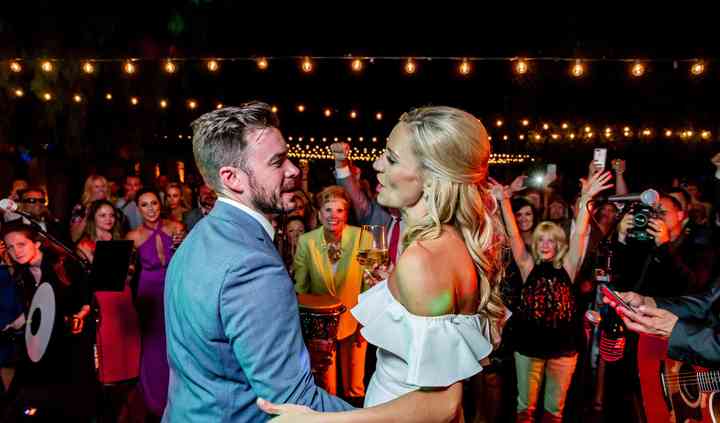 JSH Music Productions, Inc.
· Wedding Bands · Solvang, CA
JSH Music Productions, Inc. is a group of professional bands and DJ's based in Solvang, California. They offer amazing...Read more service to the Santa Barbara, Central Coast and greater Southern California areas and are open to travel., all over the West Coast. Jon Harris, owner and founder, plays the drums in...... (Wedding Bands Solvang)
Most Popular Price
$4,560
Dewey Roberts Music
Wedding Bands · Solvang, CA
Welcome to Dewey Roberts Music, your premium service provider for wedding music! I offer live music and special event...Read more entertainment. With a background as a guitarist, singer and sax player, I can provide the perfect sound to any wedding! From jazz to pop, instrumental or with singing, not matter...... (Wedding Bands Solvang)
Santa Ynez

1

Santa Barbara

10

Avila Beach

1

San Luis Obispo

3

Ventura

3

Creston

1

Oxnard

1

Morro Bay

1

Frazier Park

1

Thousand Oaks

1

Oak Park

1

Simi Valley

2

Bakersfield

1

West Hills

1

Calabasas

2
Looking for a wedding band to provide live music for your reception? Here, you can read reviews of wedding bands in Solvang that specialize in musical genres from country to jazz, R&B to rock, and much...Read more more. Whether you're searching for a small ensemble or a larger wedding band, you'll find lots of choices on WeddingWire.
Search Beyond Wedding Bands in Santa Barbara