Brian j. Productions
· Wedding Videographers · Prospect, CT
Hello and congrats on your engagement!! My name is Brian and I specialize in Wedding Videography. I am located in...Read more Prospect CT and shoot throughout CT/MA/RI although destination weddings welcomed! My goal is to provide couples with a unique video that they will have to cherish and share forever! I...... (Wedding Videographers Prospect)
Most Popular Price
$3,000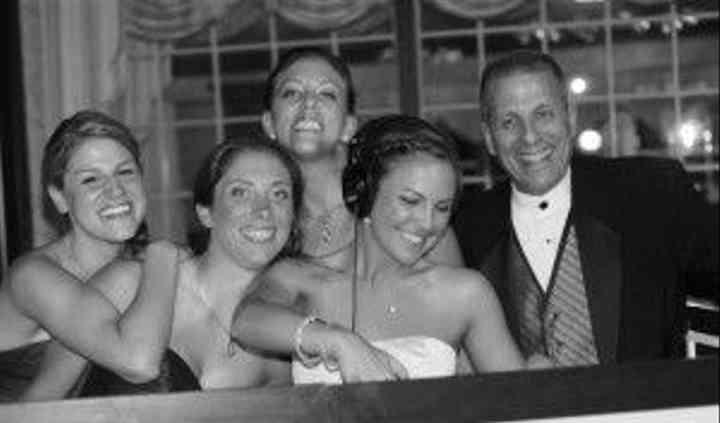 Keith Alan Productions L.L.C.
· Wedding DJs · Prospect, CT
Keith Alan Productions - Has been been awarded WeddingWire's "Couples Choice Award for 2019" for the 11th year in a...Read more row!! As one of Connecticut's most requested entertainers, Keith offers private consultations to customize his style of entertainment to meet the needs of each client. Giving attention...... (Wedding DJs Prospect)
Most Popular Price
$2,295
Aria Wedding and Banquet Facility
· Wedding Caterers · Prospect, CT
Aria Wedding and Banquet Facility is a premier wedding venue located in Prospect, Connecticut. Owned and operated by the...Read more Geloso Family, the venue has been providing unmatched service and exquisite wedding cuisine for three decades. Aria offers sculpted gardens, breathtaking views and extravagant...... (Wedding Caterers Prospect)
near Prospect, CT
Waterbury

16

Cheshire

17

Naugatuck

9

Wolcott

7

Milldale

2

Beacon Falls

1

Plantsville

3

Seymour

8

Middlebury

4

Wallingford

19

Oakville

8

Winter Springs

31

Southington

27

Tampa

769

Seaford

6
Millions of engaged couples turn to WeddingWire as their trusted wedding resource, with the largest directory of local wedding vendors in Prospect. Easily find the best wedding services in your area with detailed vendor...Read more reviews, prices and availability for your wedding day.
Search Beyond Wedding Vendors in Hartford