Annabella's Garden llc
· Wedding Florists · Thomaston, CT
Annabella means easy to love… We hope you love Annabella's Garden!! After years of digging in dirt, planting gardens,...Read more researching wildflowers, identifying insects, listening to birds and giggling with children I have found my passion. Annabella's Garden is an extension of my life. I hope all that...... (Wedding Florists Thomaston)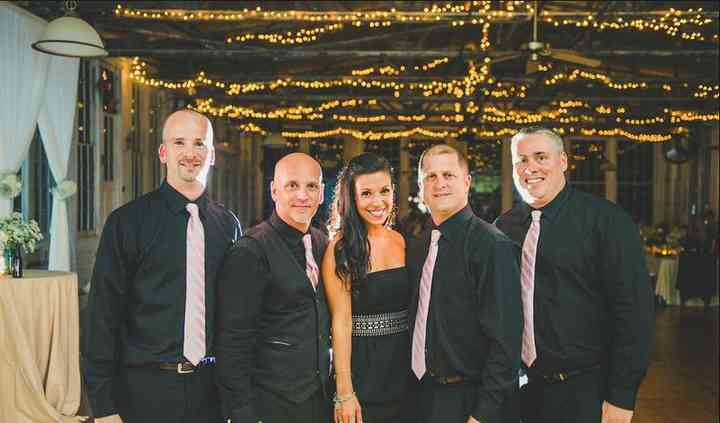 So What?
· Wedding Bands · Thomaston, CT
What happens when you book the state's hottest club band for your wedding day? A PARTY! Your wedding reception is...Read more likely the biggest event you have ever hosted so be sure the entertainment surpasses your expectations. So What? will provide an energetic, live performance that will keep your guests...... (Wedding Bands Thomaston)
near Thomaston, CT
Northfield

1

Watertown

4

Cedar Rapids

34

Charleston

503

Oakville

7

Terryville

3

Bethlehem

2

Harwinton

1

Litchfield

3

Bantam

1

Middlebury

5

Bristol

20

Woodbury

6

Wolcott

7

Waterbury

16
Thomaston Wedding Vendors
Millions of engaged couples turn to WeddingWire as their trusted wedding resource, with the largest directory of local wedding vendors in Thomaston. Easily find the best wedding services in your area with detailed vendor...Read more reviews, prices and availability for your wedding day.
Search Beyond Wedding Vendors in Hartford