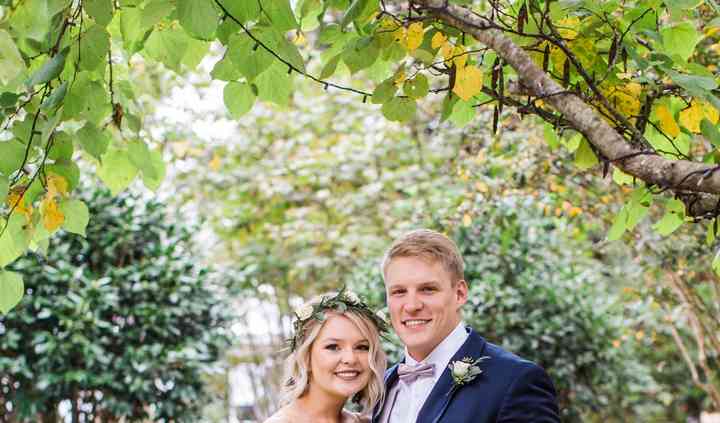 Cottages on Mergendollar, Inc.
· Winery Weddings · Good Hope, GA
"Is this what heaven looks like?" "Can I get married again, just to do it here?" Just 20 minutes from downtown Athens...Read more and a beautiful hour ride from Atlanta, Georgia, the Cottages on Mergendollar is 18 acres of simple elegant beauty. With 200+ years of history on the property we offer endless...... (Winery Weddings Good Hope)
Bishop

2

Monroe

6

Social Circle

1

Watkinsville

1

Statham

2

Bogart

2

Madison

5

Athens

14

Winder

1

Mansfield

1

Newborn

3

Arnoldsville

1

Loganville

2

Auburn

2

Dacula

3
Browsing wedding venues is among the very first steps of planning your big day. But with so many wedding venues to choose from, how do you find The One? First, consider the style of venue you'd like: Garden or beach?...Read more Ballroom or barn? Then, read reviews of wedding venues in your desired city and select a few to tour in person. Happy venue hunting!
Search Beyond Wedding Venues in Atlanta