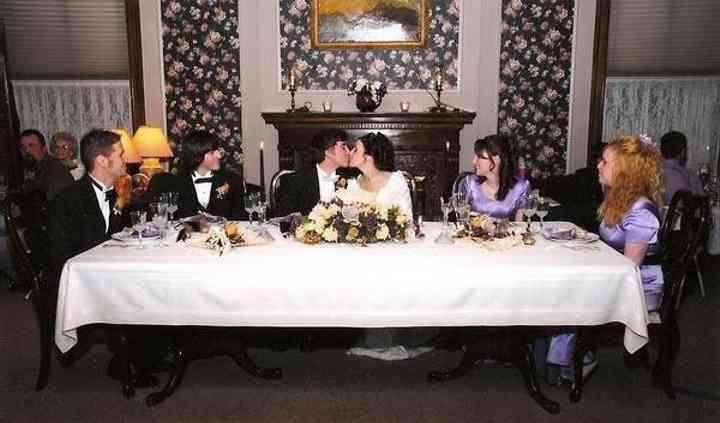 Bridal Brilliance.
Wedding Planners · Carbondale, IL
No time to plan your dream wedding? You have come to the right place. We are there for you from start to finish. Dont...Read more let all the little details stress you out, let us take care of them. Here at Bridal Brilliance it is our mission to make your wedding day beyond perfect and keep your friends talking...... (Wedding Planners Carbondale)
E. Claire Salon
· Wedding Hair & Makeup · Carbondale, IL
We are a full service salon offering everything from spray tans to nails and classic updos to vibrant make up. E Claire...Read more Salon is located in Carbondale, IL. We are available to travel to your destination! We are a team of salon professionals designed to take care of your most memorable day, with...... (Wedding Hair & Makeup Carbondale)
GOD Squad Wedding Ministers
· Wedding Officiants · Carbondale, IL
USA Today calls us: "America's Most celebrated Wedding Ministers" We think you'll agree. Professional REAL CHURCH...Read more ministers serving soon-to-be-married couples for over 25 years. Elopements, Weddings, Premarital Counseling, Marriage Wellness Workshops, Bilingual Ceremonies, and much more. A+ rated...... (Wedding Officiants Carbondale)
near Carbondale, IL
Murphysboro

1

Carterville

5

Seattle

846

Herrin

2

Marion

7

Du Quoin

2

Frankfort

3

Saint John

3

Benton

1

Jonesboro

1

Thompsonville

1

Cape Girardeau

14

Grantsburg

1

Jackson

6

Perryville

2
Carbondale Wedding Vendors
Millions of engaged couples turn to WeddingWire as their trusted wedding resource, with the largest directory of local wedding vendors in Carbondale. Easily find the best wedding services in your area with detailed...Read more vendor reviews, prices and availability for your wedding day.
Search Beyond Wedding Vendors in Bowling Green