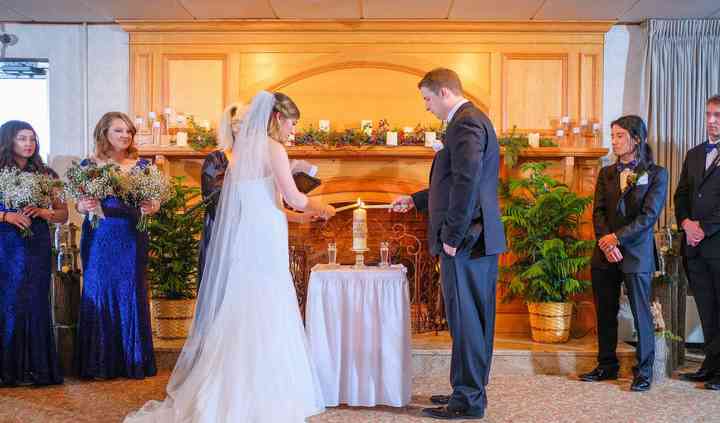 Carol Siebert Weddings
· Wedding Officiants · Merrimack, NH
Carol Siebert Weddings is a wedding officiant service in Merrimack, New Hampshire. This officiant is ideal for couples...Read more regardless of the type of ceremony being celebrated. Combining celebrant status with wedding planner, Carol creates a comprehensive offering that ensures the wedding ceremony runs...... (Wedding Officiants Merrimack)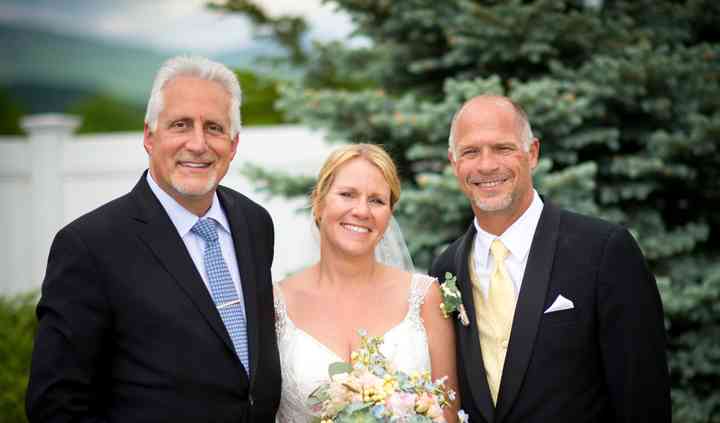 Steven M. Dembow, J.P.
· Wedding Officiants · Merrimack, NH
Steven M. Dembow, J.P. is a wedding officiant from Merrimack, New Hampshire, who has been conducting wedding ceremonies...Read more throughout New England and beyond since 2003. He is compassionate and attentive and creates a personalized ceremony for each individual couple, often with a dash of humor. Steven...... (Wedding Officiants Merrimack)
Nashua

5

Milford

1

Manchester

2

Derry

1

Goffstown

1

Windham

1

Salem

1

North Chelmsford

1

Lowell

1

Danville

1

Chelmsford

1

Peterborough

1

Littleton

1

Andover

1

Suncook

1
Merrimack Wedding Officiants
A wedding officiant may have the most important job of all - to ensure that you and your spouse actually get married! Whether you're having a religious or secular ceremony, it's important to find a professional...Read more wedding officiant in Merrimack. We recommend booking your wedding officiant at least eight months before your big day.
Search Beyond Wedding Officiants in Concord