Affinity Air Limousine Service
· Wedding Limos · Cincinnati, OH
Affinity Air Limousine Service is a wedding transportation company for couples in the Cincinnati, Ohio region. This...Read more limousine company does more than get couples from Point A to Point B. They include luxury services in sleek vehicles, allowing couples to relish in the journey, and not just the...... (Wedding Limos Cincinnati)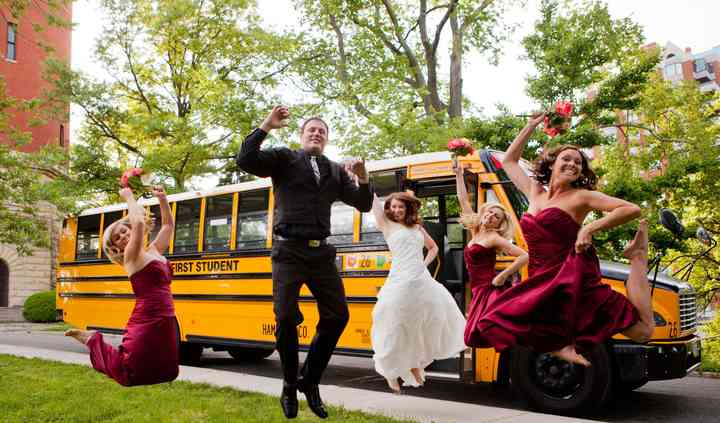 First Student Charter Bus Rental
· Wedding Limos · Cincinnati, OH
First Student Charter Bus Rental is a wedding transportation service based in Cincinnati, Ohio that has 440 locations...Read more across North America. This company can help you get the most out of every minute and every dollar put into your wedding day. The team of experienced, top-of-the-line drivers are...... (Wedding Limos Cincinnati)
Motortoys Limousine Service Inc.
· Wedding Limos · Cincinnati, OH
17 hours of service for about $1,500 You want a limo during the day for pictures, transportation to the ceremony, and...Read more then the reception. Then when the reception is over, you want a limo to go bar hopping or to transport you and your guests. But you don't want to pay for the limo to sit there during...... (Wedding Limos Cincinnati)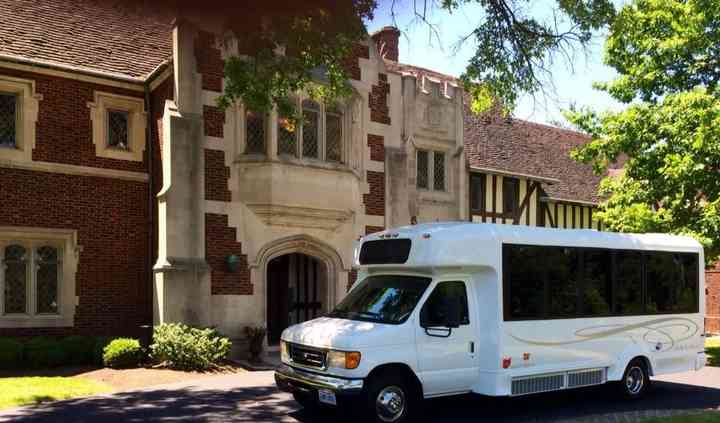 My Party Bus
· Wedding Limos · Milford, OH
My Party Bus is a method of wedding transportation for couples in the greater Cincinnati area. This transportation...Read more company of party buses offers their services not only for weddings, but for wedding-related events. This includes rehearsal dinners, bachelor and bachelorette parties, showers, and...... (Wedding Limos Milford)
A Savannah Nite Limousine
· Wedding Limos · Fairfield, OH
A Savannah Nite Limousine is a wedding transportation company for couples getting married in any part of the tri-state...Read more area. A Savannah Nite offers transportation packages to couples to help spoil them on their wedding day. The chauffeurs of these comfortable and unforgettable vehicles offer quality...... (Wedding Limos Fairfield)
East Orange

1

Freeport

3

Darby

1

Derry

1

Pittsburgh

7

Buffalo

5

Providence

4

West Hartford

2

Maywood

1

Saint Louis

11

Minneapolis

13

Brookfield

1

Harvey

1

Wichita

3

Pasadena

1
Cincinnati (City) Wedding Limos
Wedding limos ensure that you and your loved ones arrive to your wedding safely and on time. When booking your wedding limos in Cincinnati, be sure to read reviews from past clients to find a company...Read more that's professional and reputable. Along with your wedding limos, consider booking shuttles to help transport your guests, as well.
Search Beyond Wedding Limos in Cincinnati