Cupcake Binge!
Wedding Cakes · Tallmadge, OH
Cupcake Binge! is a private, mobile bakery facility bringing joy to Tallmadge, OH. This bakery services areas including...Read more Hudson, Stow, Munroe Falls, Cuyahoga Falls & Tallmadge. Sweet luxury is achieved by using quality ingredients like madagascar vanilla, valrhona chocolate, coconut milk, organic...... (Wedding Cakes Tallmadge)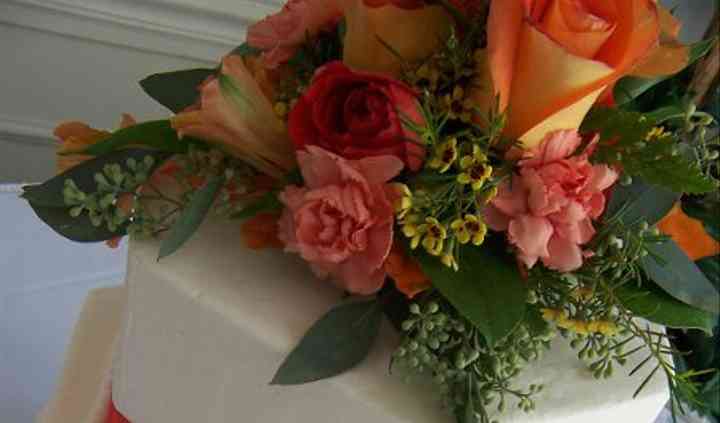 Linda's Kitchen
· Wedding Cakes · Tallmadge, OH
Just Between Us... When I opened up my Kitchen in 1995, I was committed to making the best tasting, highest quality...Read more baked goods in town. I combined time-tested recipes, the finest ingredients, a painstaking attention to detail, and a passion for exceeding my customers' expectations. My bakery has...... (Wedding Cakes Tallmadge)
LaLa Custom Cake
· Wedding Cakes · Lakewood, OH
LaLa Custom Cake is a full-time cake baker and decorator located in Lakewood, Ohio. This experienced and talented cake...Read more baker uses only the highest quality and locally-sourced ingredients for beautiful and delicious wedding cakes. Using a time-tested cake recipe as a base, LaLa Custom Cake will build...... (Wedding Cakes Lakewood)
Buehler's Catering
· Wedding Caterers · Wooster, OH
Buehler's Catering is a wedding caterer in Wooster, Ohio, which offers a comprehensive culinary service for a variety of...Read more wedding celebrations. This business offers a whole host of meals and serving options to suit a number of preferences and budgets, meaning couples don't have to compromise taste...... (Wedding Caterers Wooster)
Susan's Sugar & Spice
· Wedding Cakes · North Olmsted, OH
Susan's Sugar & Spice is a wedding cake bakery located in North Olmsted, Ohio. Founder, Susan St. Aubyn-Zeyer...Read more specializes in delicious and heartwarming desserts made from scratch. Susan's enthusiasm for baking began at a young age, inspiring her to perfect her recipes and share them with couples...... (Wedding Cakes North Olmsted)
Cuyahoga Falls

1

Stow

2

Kent

1

Akron

8

Hudson

3

Clinton

1

Massillon

2

Richfield

1

Canal Fulton

1

Twinsburg

1

Northfield

1

Solon

2

Medina

3

Canton

2

Alliance

1
The wedding cake is often the focal point of a reception. Whether you're eyeing a classic cake decorated with fresh flowers or a more modern design, a professional wedding cake baker in Tallmadge can...Read more create a confection to suit your style. When booking a wedding cake baker, be sure to schedule a tasting so can you can pick your cake's flavors, as well as the design!
Search Beyond Wedding Cakes in Cleveland