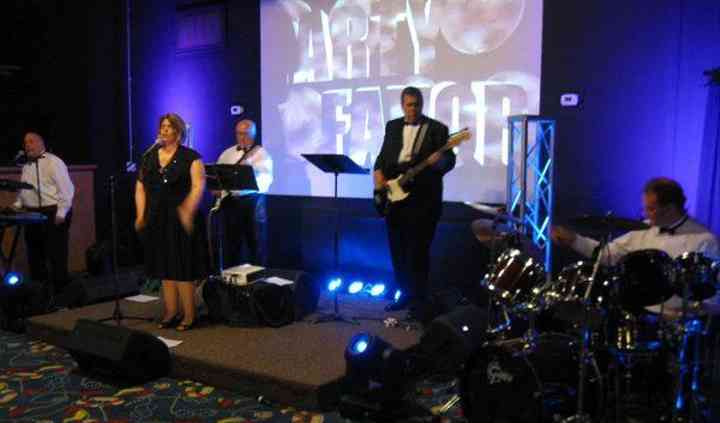 Party Favor Band
Wedding Bands · Myrtle Beach, SC
Party Favor is a fun, high energy five piece band from Myrtle Beach, South Carolina that entertains with music from...Read more today back to the 50's. We design our song lists for your specific occasion so everyone has a great time. The sets consist of various cover songs from Pop/Party (Earth Wind and...... (Wedding Bands Myrtle Beach)
The Nacho Mama Band
Wedding Bands · Myrtle Beach, SC
Baby Boomers and music lovers of all ages revoice!!! The band your Mama warned you about is alive and well. The Nacho...Read more Mama Band is on a mission to "Keep Real Music Alive". Oldies, 60s / 70s Classic Soul, R&B, Motown, Carolina Beach Music; we do it all. If you like good music and like to dance,...... (Wedding Bands Myrtle Beach)
Tru Sol Band, LLC,
· Wedding Bands · Myrtle Beach, SC
TRU SOL BAND is not your typical party band. What you see and what you hear is far from the ordinary. These talented...Read more musicians consider it a blessing to have the opportunity to touch someone's life one way or another each time they step foot onto a stage. The intensity of their vocals alone has...... (Wedding Bands Myrtle Beach)
Most Popular Price
$4,000
North Myrtle Beach

1

Little River

1

Conway

1

Pawleys Island

1

Wilmington

6

Isle of Palms

1

Mount Pleasant

7

Charleston

19

Summerville

6

Johns Island

1

Southern Pines

1

Jacksonville

1

Mount Olive

1

Orangeburg

1

Troy

1
Myrtle Beach Wedding Bands
Looking for a wedding band to provide live music for your reception? Here, you can read reviews of wedding bands in Myrtle Beach that specialize in musical genres from country to jazz, R&B to rock, and...Read more much more. Whether you're searching for a small ensemble or a larger wedding band, you'll find lots of choices on WeddingWire.
Search Beyond Wedding Bands in Charleston