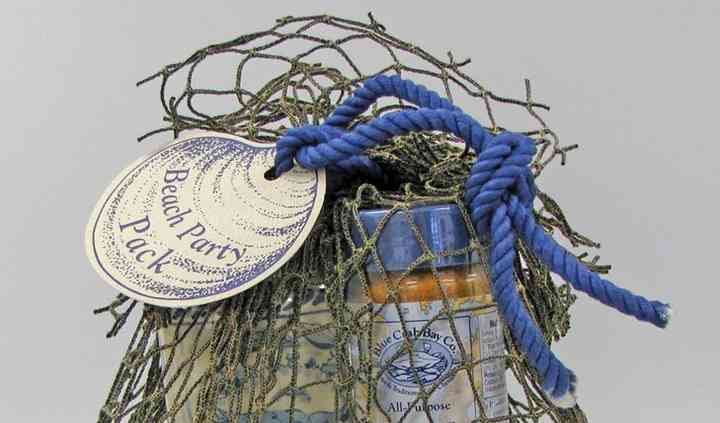 Blue Crab Bay Co.
Wedding Favors · Melfa, VA
Blue Crab Bay Co., located on the beautiful Eastern Shore of Virginia, offers a variety of coastal-themed specialty food...Read more items and gifts ideal for wedding favors and in-room surprises never to be forgotten by those out-of-town guests. Our staff members work directly with brides and wedding planners...... (Wedding Favors Melfa)
near Melfa, VA
Onancock

1

Willis Wharf

1

Exmore

1

Nassawadox

1

Chincoteague Island

1

Pawling

4

Cape Charles

1

Marion Station

1

Pocomoke City

5

Kilmarnock

1

Port Haywood

1

Cobbs Creek

1

Heathsville

1

Snow Hill

2

Lively

1
Millions of engaged couples turn to WeddingWire as their trusted wedding resource, with the largest directory of local wedding vendors in Melfa. Easily find the best wedding services in your area with detailed vendor...Read more reviews, prices and availability for your wedding day.
Search Beyond Wedding Vendors in Hampton Roads